God is continuing to bless our English Club and Audio Bible Study meetings! Each week people are coming to hear the Word of God. By way of reminder, we hold English Club for the first hour of the evening, follow that with a 5 minute break, and then begin Bible teaching/preaching in Ukrainian for the second hour. The evening ends with tea, snacks, and fellowship.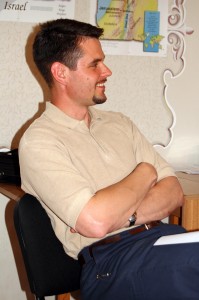 Joshua listening as students share their thoughts on the evening's topic: sports.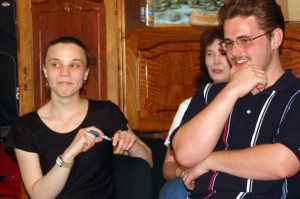 Everyone seemed to really enjoy this topic. Irina, pictured left, met Joshua through rock climbing and came for the first time this week.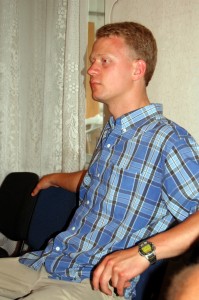 It was great to have Nathan Day back after an extended visit to the States!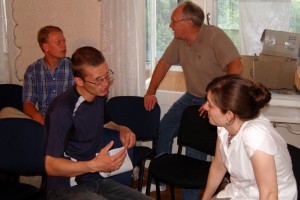 Having a friendly discussion with Marian, one of our regulars. (front left)
We have recently been reminded of the power of media in spreading the Word of the Gospel of Christ, and we are encouraged that we now have the book of John, part of the book of Romans, and various topical messages on CD as a result of these weekly meetings.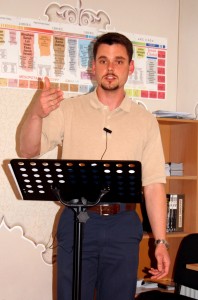 This week Joshua finished Romans chapter 5 with our group.
Thank you to all of you who are praying for this ministry!
---
Like what you're reading?
Let's keep in touch!