Since we posted out last update regarding our trip to the US, God has provided us a car free of charge! A missionary family  based out of Illinois contacted us to say that they no longer need their '95 Toyota Camry since they are moving to Japan. As it stands right now, we will be picking up the car when we come through Chicago on our way down to DFW.
We are, however, still in need in of housing for our nine-month stay in America. Please continue to pray with us about this need, and if you know of any available housing options in the Fort Worth area, please let us know.
Ministry News
I apologize for the lack of ministry updates lately. In short, there is so much ministry going on, that it's hard to find time to write about it! God is blessing, and we are moving forward in many areas. Tonight, for example, is ABS. We'll be starting Romans 8. We are excited to have the Romans series in digital audio, and look forward to distributing it to our CBC students in the coming weeks and months.
Below are a few pictures from CMO, ABS, CBC, and our other acronym-rich activities. FYI.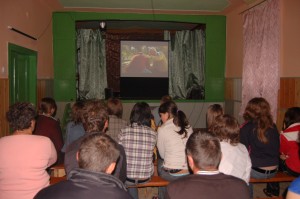 Our most recent Fireproof showing in the village of Tershiv.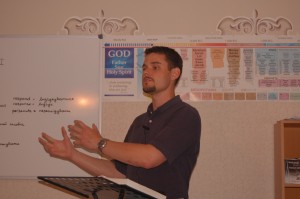 Teaching Romans 7 at a recent ABS meeting.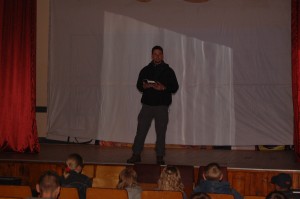 Preaching the Gospel after a film showing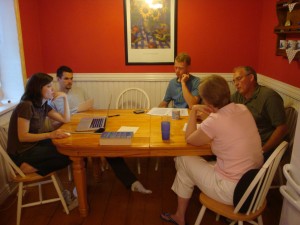 The ETO team edits our newest version of Lesson 1 from the Chronological Bible Course.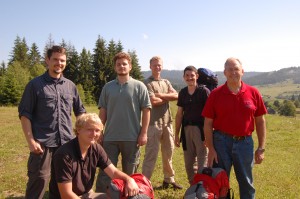 The CMO 2009 team. Thanks for praying for these guys!
---
Like what you're reading?
Let's keep in touch!