Our English Club seems to be growing of late. For the past several weeks, we've seen a marked increase in attendance, and at times have even had to worry a bit about seating!
Our English Club has been meeting for over three years now, and in that time we've built some key relationships with Ukrainians who come regularly. Below are some photos from yesterday's meeting. Thanks for praying for this ministry!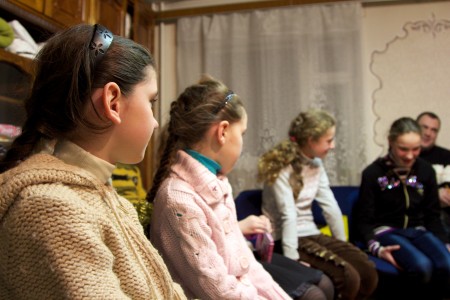 Lately we've had several new faces at English Club.
Jessie explains some English words at the white board.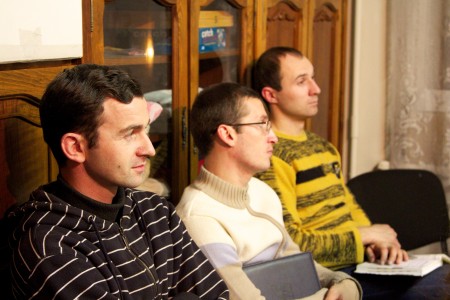 Ivan (left) is one of our most faithful attendees and also a believer.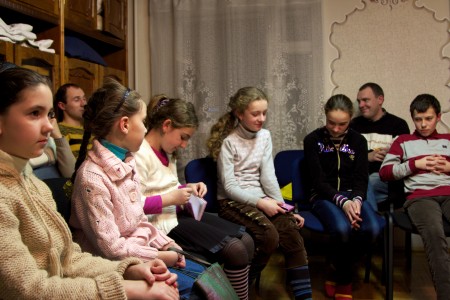 Ivan has lately been bringing his two nieces, Nastia (far left) and Olenka (second from left).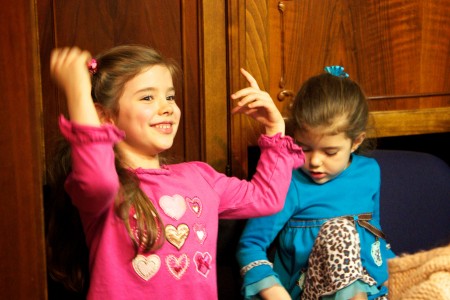 We've also begun bringing Abby and Beka. They love coming to English Club with Dad, coloring on the white board, playing with the other kids (after the meeting) and of course eating cookies during the fellowship time.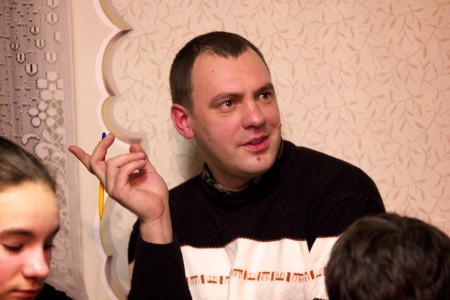 Vasyl started attending our group a few months ago and has been very faithful as well. He brings his niece and nephew with him.
Octap (right) and Sophia (second from right) are Vasyl's nephew and niece. They're very sharp kids and they know English well.
Please keep praying for our English Club. Of course, our primary goal is not English, but to communicate Christ to these precious souls. We do this often by reading together from Good and Evil (by No Greater Joy), but also in conversation and through Bible teaching. While some members of our group are saved, many others are not. Regardless, we have good rapport with the whole group and it is our desire to see each of them turn to Jesus for salvation.
---
Like what you're reading?
Let's keep in touch!